Registering on a Budget?
Try our Electronic Delivery Kit. Electronic delivery only
Your dog registration ID card will be delivered electronically by e-mail within minutes and will contain your dog's lifetime registration number for future lookup in our database at any time.
You can print out your dog's electronic ID card at home or pull it up on your cell phone to show to anyone who asks.
Please keep in mind all of our physical registration packages above come with instant electronic ID card delivery as part of their packages - the instant delivery kit comes with the electronic portion ONLY.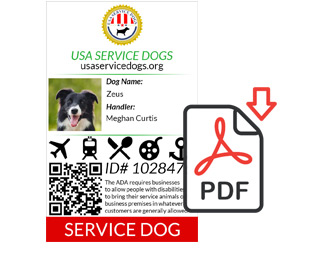 Instant Delivery Kit
Email Delivery Only - No Physical Product
$55.00
$39.00
Order Now