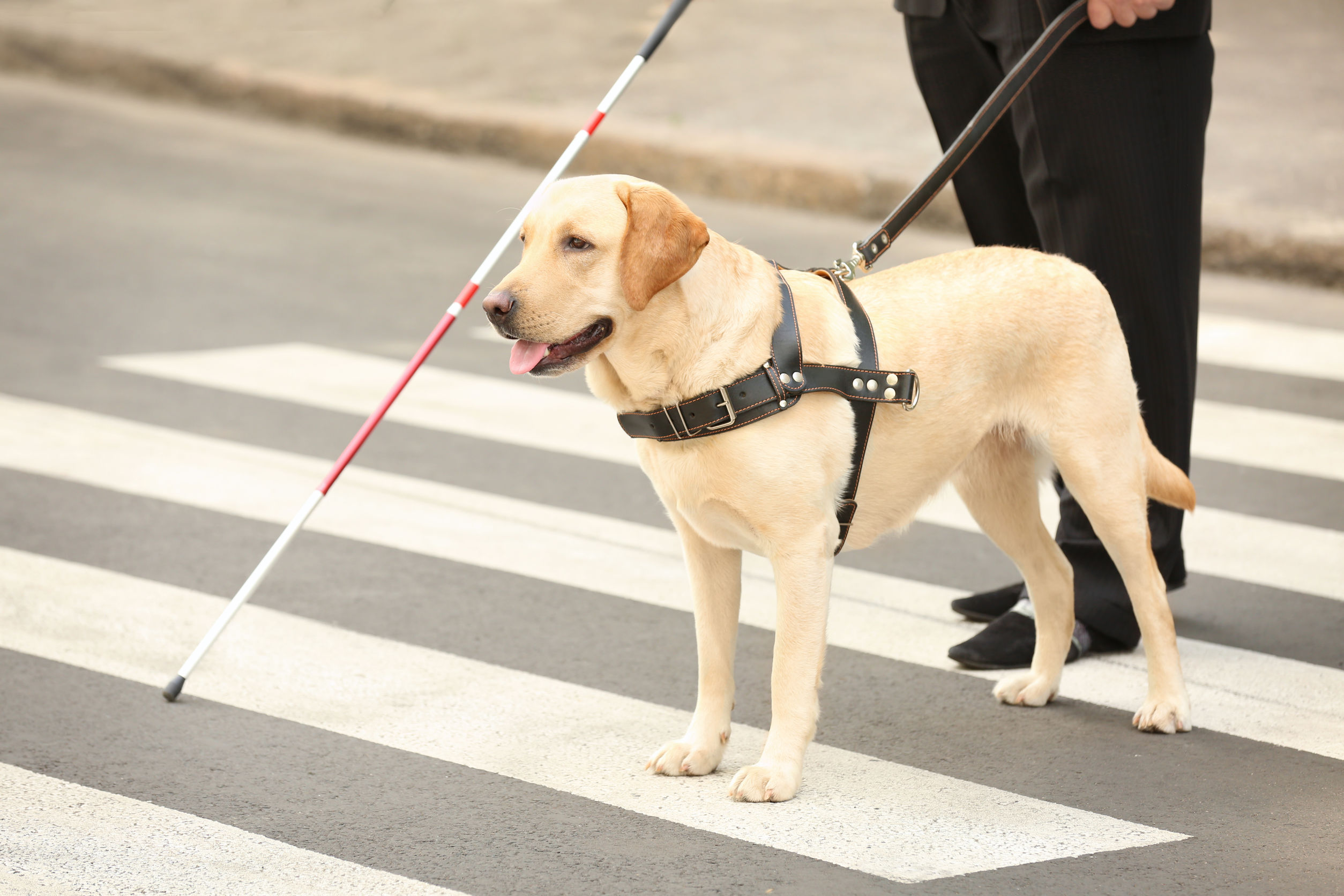 Service dogs provide more than just companionship; clinical studies show that service and companion dogs can have a significant positive impact on individuals with physical and mental disabilities. Even though you have the right to bring your service dog with you, restaurants, hotels, landlords, and airports will often try to impede you. When you register your service dog it makes it much easier to ensure your rights are respected. So what are some other benefits of registering your service dog?
Documentation Assistance
Whether you are at a restaurant or doing some shopping, sometimes traveling in and out of public places can be difficult with a service dog. When you are unfortunately questioned by an individual, having the necessary documentation can give you proof and peace of mind. When using an online service like USA Service Dogs, we send the documents and identification straight to your door.
Housing assistance
Did you know that you and your service dog are protected from housing discrimination? While there are several laws in place; not everyone will strive to put your interests first – which is why self-education and documentation is critical when you make housing changes. By registering your dog online, you will alleviate much of the stress that is associated with housing and your service dog.
Air Travel Assistance
In general, service dogs that accompany you on the aircraft in the cabin are expected to be well-behaved, quiet, and may not encroach on the space of another passenger. While policies vary from airline to airline, having the proper ID and documentation will help you when you are making travel reservations.
Why register with USA Service Dogs
Registering your service dog greatly simplifies your life by providing you with highly visible proof that your dog is working, so that staff members at airports, hotels, restaurants, and public transportation do not hassle you. With a Service Dog Vest, tag, and ID, your dog will be easily identified, cutting out unnecessary questions from the public when you travel or enter buildings with your service dog.
Over 100,000 people have trusted USA Service Dogs over many years with their service dog or emotional support animal registrations and we enjoy a 98% satisfaction rating across 10,000 reviews. As a result, our ID cards and identifying vests, leashes, and tags are easily recognized, helping you to quickly eliminate hassle and questioning when bringing your service dog with you in public. Furthermore, should you ever have an issue verifying your registration, our support staff is available to help you by phone or email 24/7; a part of what has given us a 98% customer satisfaction rating.
USA Service Dogs offers an easy 3-step certification process for your service dog. By registering your dog with us, you can save 30 percent on one of our custom Registration Kits, which will include an ID card and service dog certificate, and optional vest, collar, leash, and more. Please visit USA Service Dogs and register your service dog today!