Durable Nylon Service Dog Vest
Reduce hassle and questioning! This service dog vest instantly identifies your animal as a service animal and is comfortable, durable, and fits all dog breeds, from x-small to x-large.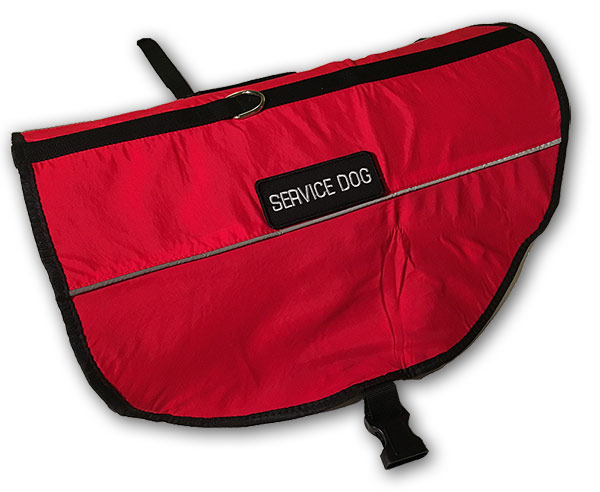 Clearly labeled Service Dog patches allow others to instantly recognize your dog as a Service Dog and eliminate the hassle. Click to enlarge.