Service Dog / ESA Vest - Durable Nylon
Reduce hassle and questioning! This service dog vest / emotional support dog vest instantly identifies your dog as a service dog and is comfortable, durable, and fits all dog breeds. Available in sizes extra small to extra large.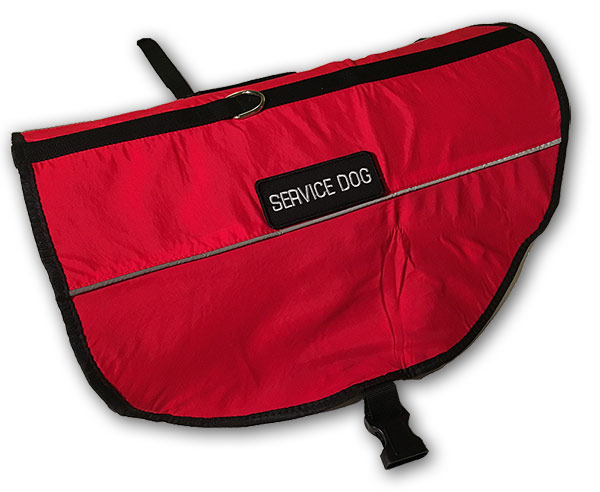 Clearly labeled Service Dog patches allow others to instantly recognize your dog as a Service Dog and eliminate the hassle. Click to enlarge.